It is our great pleasure to extend a warm welcome to The 2nd European Congress on Legal and Regulations in Cannabis (LR-Cannabis) which will take place 6-7 July in Brussels, Belgium.
The aim of this Congress is to explore the intricacies of medical Cannabis regulations under the law, including valuable insights and practical knowledge from industry leaders, with a strong focus on regulation.
Since the previous Legal and Regulations in Cannabis conference held in Vienna, Austria in February 2020, the Cannabis industry, and the field of legal and regulations in Cannabis, has experienced significant shifts. Several countries have made regulatory changes in their Cannabis laws, while the number of patients consuming medical Cannabis worldwide has continued to grow. As we approach the second half of 2023, many companies will need to re-evaluate their future steps in this rapidly evolving industry.
Despite the challenges of the COVID-19 pandemic, the Cannabis industry has remained resilient, with significant growth and evolution in most Western countries. However, a clearer understanding of the different regulations between territories is increasingly necessary, making this Congress more relevant than ever before.
LR-Cannabis 2023 will bring together international leaders in the field of Legal and Regulations in Cannabis from across the globe to deliver talks and discuss the various regulations and legal topics of Cannabis in different territories. The conference will highlight practical experience of industry leaders, providing an opportunity for discussions on new ways to find efficient solutions for current dilemmas and future challenges between companies and countries.
This Congress welcomes regulators, policy-makers, global players, senior managers, industry leaders, researchers, medical professionals, and staff members from various academic institutes.
The event will focus on key areas, such as:
– Cultivating Cannabis in Europe
– Understanding Regulatory Requirements for Manufacturing
– Navigating European Cannabis Regulations
– The Global Cannabis Economy
– Regulatory Compliance and Commercialization
– Predictions and Insights on the Future Of Cannabis
Join us as a Sponsor or Exhibitor, and benefit from maximum visibility and exposure to a broader audience.
We look forward to meeting you at the 2nd European Congress on Legal and Regulations in Cannabis (LR-Cannabis) in Brussels.
Sincerely,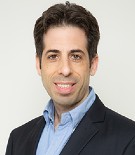 Roei Zerahia – Congress Chair
Senior Faculty Member at Shenkar
Cannabis Industry Expert, Former CEO at CANNDOC (INCR.TA)